Joe and I were both so excited to be photographing Zach and Kim's wedding and I am so excited to post them today!  Of course we are excited to work with all of our amazing clients, but this one was a little extra special.  In the 2nd year we had started our business we photographed Kim's high school senior portraits.  We then started photographing her sister Linda's baby and family photos for several years.  So it was awesome to see Kim all grown up with an amazing man at her side ready to make a life long commitment of love and support. It was even better that it was like a family reunion and we got to chase all of her adorable nephews around again.  Kim is so sweet and funny and shares such a deep bond with her sister and loves those little ones so much.  So it is so wonderful that she found such a fun and awesome guy that loves her and her family just as much as she does.  He is her rock, and a pretty handsome one too! I hope you enjoy the highlights from their day  -filled with custom lego ring holders, a beautiful ceremony, happy and fun moments, gorgeous portraits, Star Wars and even a few Jedi and Sith lightsaber battles.
Friends and family can view their full gallery HERE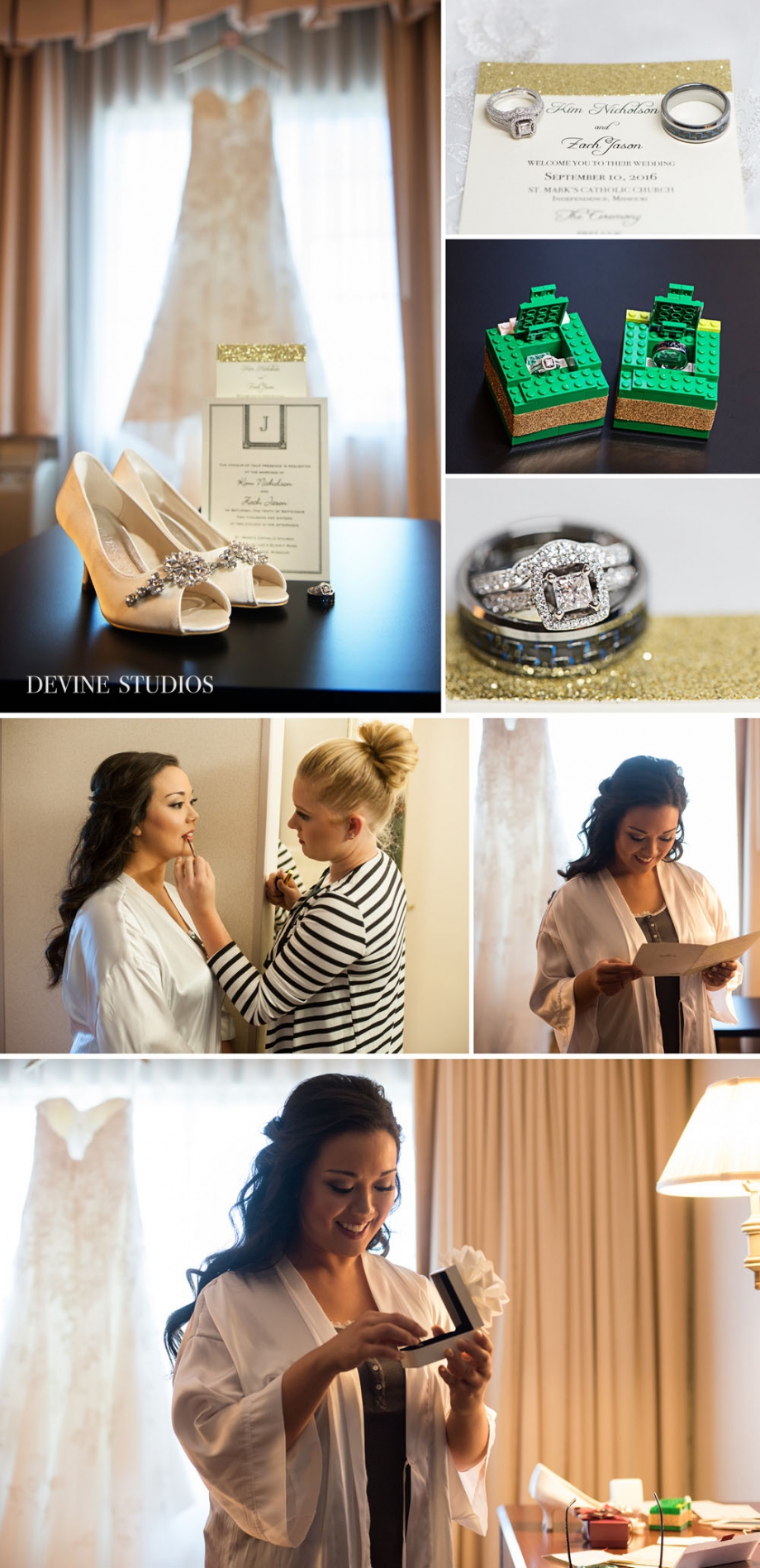 I love those custom ring boxes Zach designed, then the boys helped him build.  And speaking of the boys, they are coming up next.  So adorable!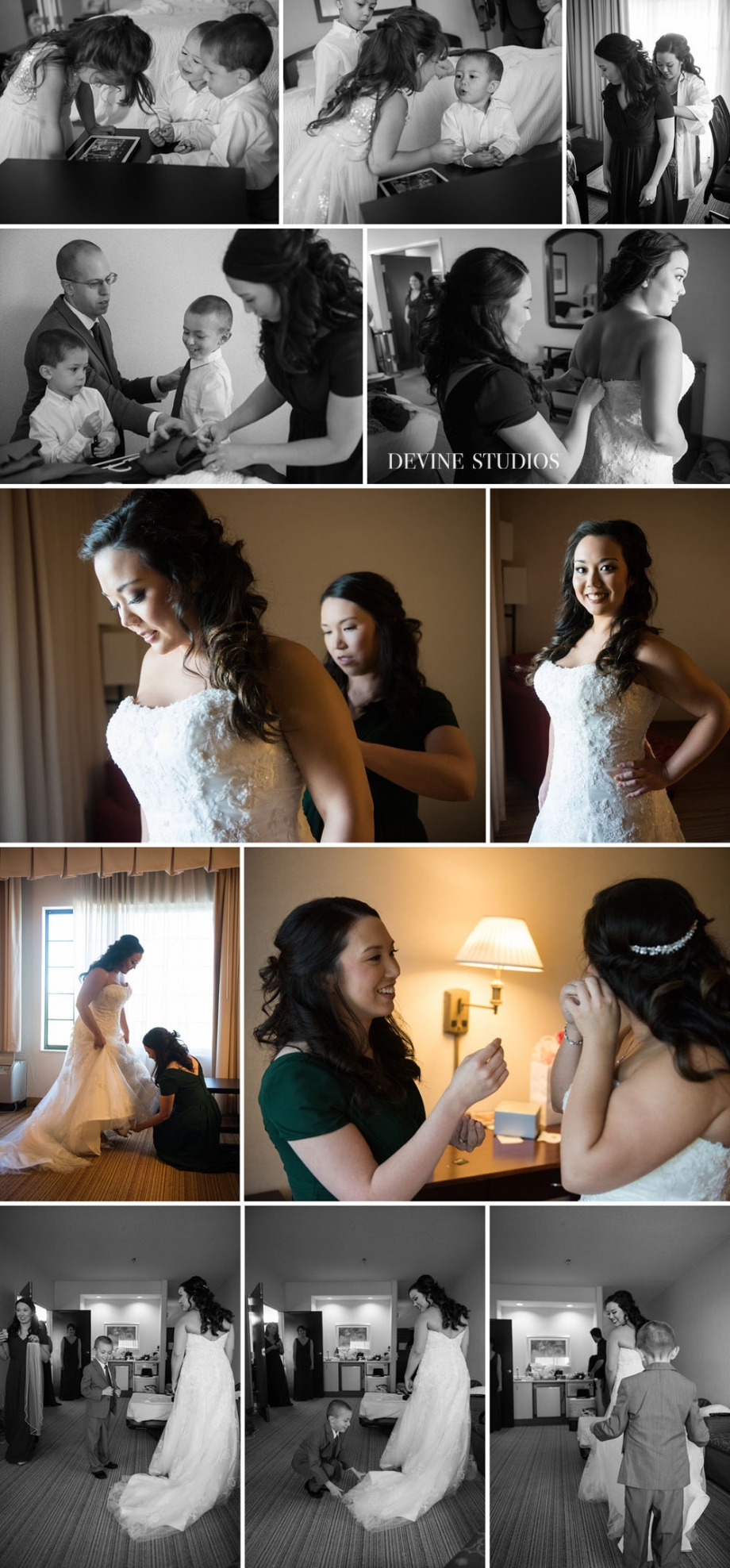 Oh my gosh, Kim looks so gorgeous.  She was already glowing when we arrived, but the dress and final details were stunning. Noah wanted to help carry her train around.  So cute!
There is her handsome man.  Hanging out with his guys and saying hello to dad and grandparents.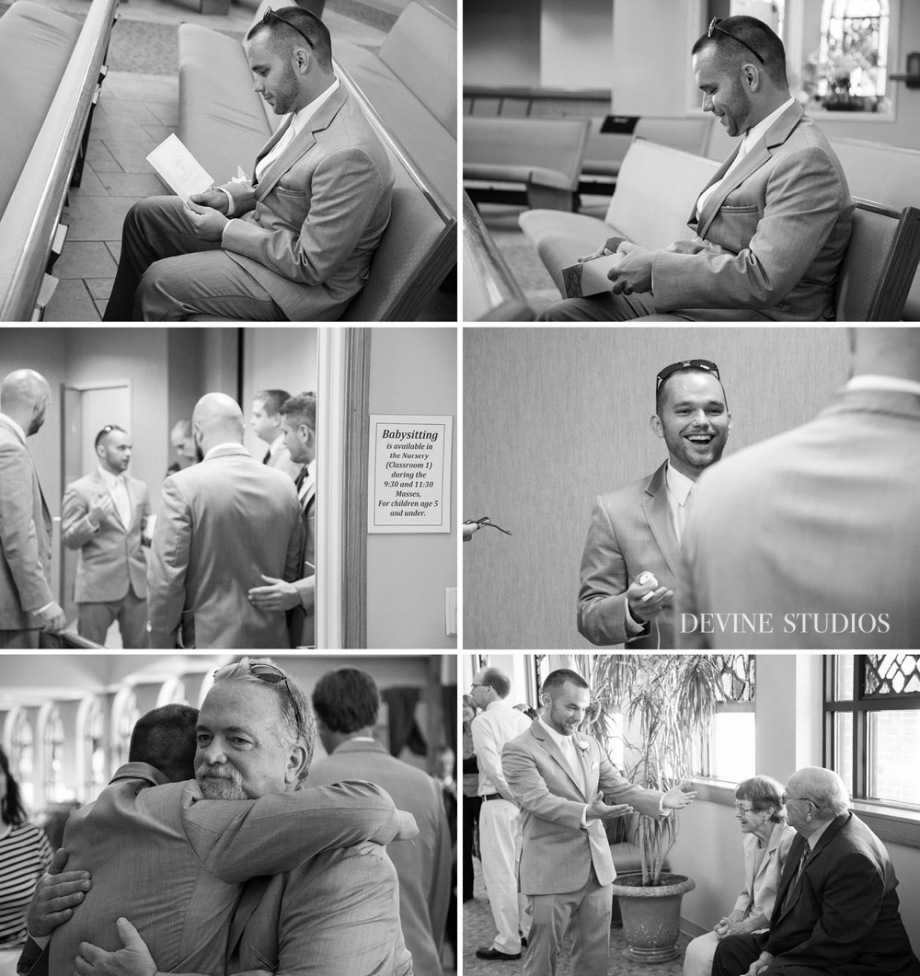 Time for the much awaited first look.  Kim got a little teary eyed.  She was so ready to marry this guy!

We have photographed a few Baptisms at St. Mark's.  It is such a beautiful church.  Luckily those big flowers in the back were already a part of their everyday decor.  Score!
Seriously those boys are so adorable. Although it looks like someone was catching on to us taking photos of him 🙂

Such a beautiful ceremony and great spoken words from scripture and about life and love. I really love that picture of her sister smiling at her during the ceremony.  Such a special moment.

I now pronounce you man and wife!  You may kiss your bride 🙂
We had to make sure we got some pictures in front of their memorable arched walkway before we headed out to Unity Village.

They were so cute and lovey during the bus ride.

We almost lost a groomsman!
Umm WOWZA!  How gorgeous is Kim?!?!

They are one good looking couple! Their bridal party isn't bad either 🙂

Silly boys 🙂
I always love beautiful flowers in pictures. These are some of my favorites from the day.


I can't imagine not taking pictures in front of this gorgeous arched doorway at Unity Village.  

Enter the cake and Star Wars themes.

The bride and groom were welcomed by a special show of lightsabers to walk through.  And the best man's speech was so good even the ring bearers enjoyed it 🙂
They had money jars by the cake and you put money into whoever's jar you wanted to have the cake smashed into their face. 

Zach took that one like a champ.  All in good fun!
And speaking of fun.  Everyone is ready to get on the dance floor.  Especially the kiddos!

Here come the Jedi Knight battles! I may or may not have participated in a few of those 🙂

Thank you so much Zach and Kim for asking us to be a part of your special day.  I can't imagine not being there.  We wish you the best in your future together and we know it will be full of joy and love.