Roughly 4 years ago we were lucky enough to photograph the wedding of Sam's sister Becca and here we are again to capture another beautiful celebration of love with their family.  We are so thrilled we got to work with them again.  Sam and Zach are perfect together!  They are always laughing and smiling.  They balance and complete each other and it is a beautiful thing to see.  Sam's niece Paisley was the flower girl and she was just adorable.  We may be a little biased since she is also Becca and Kaleb's little girl 🙂  I just loved Sam's dress and the jeweled jacket she wore for pictures and the ceremony.  It was so stunning and classic.  Everything  looked and went perfectly at the Elm's Resort in Excelsior Springs.  I hope you enjoy the highlights from their day 🙂
Friends and family can view their full gallery HERE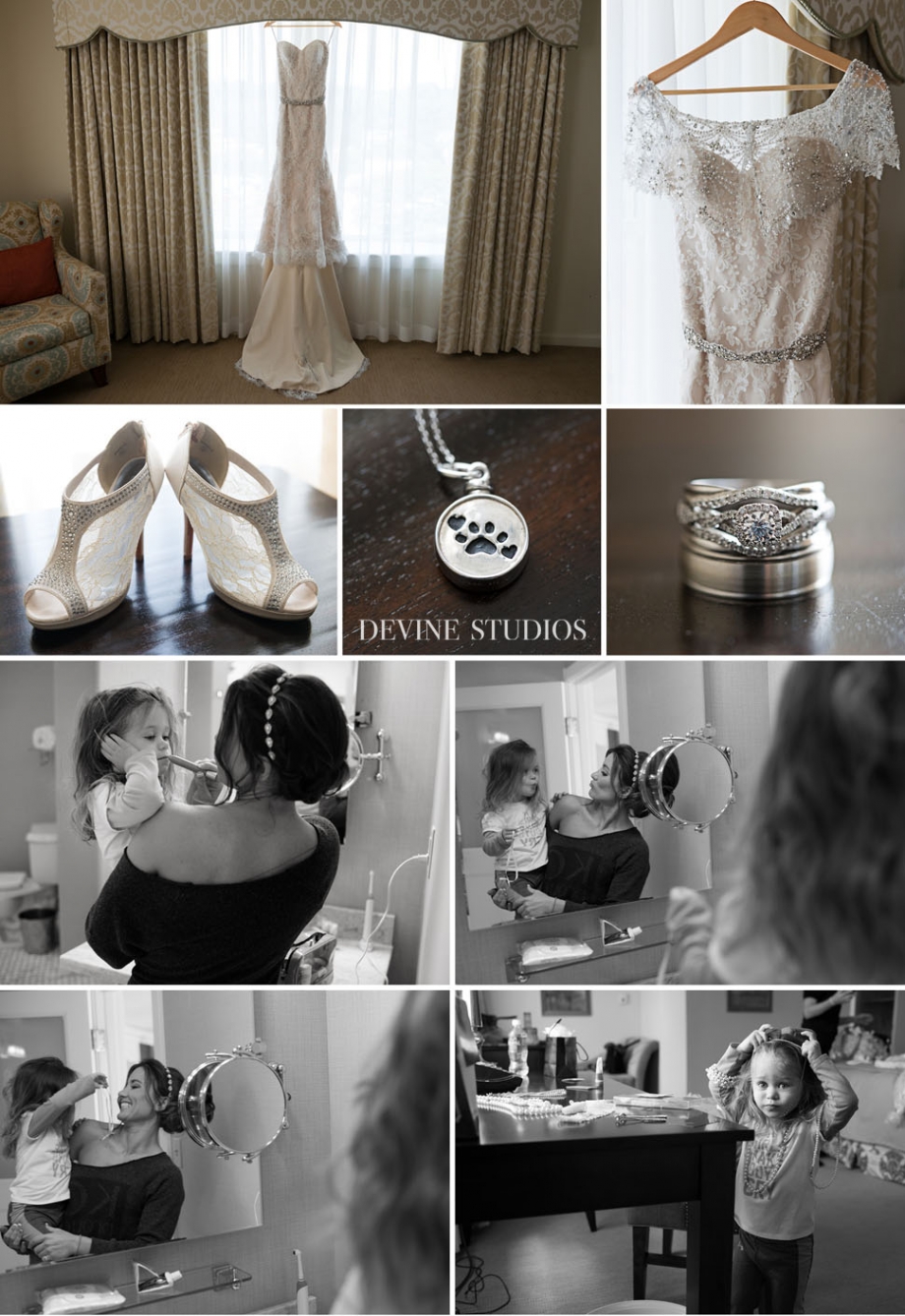 Paisley had to get in on the getting ready process too.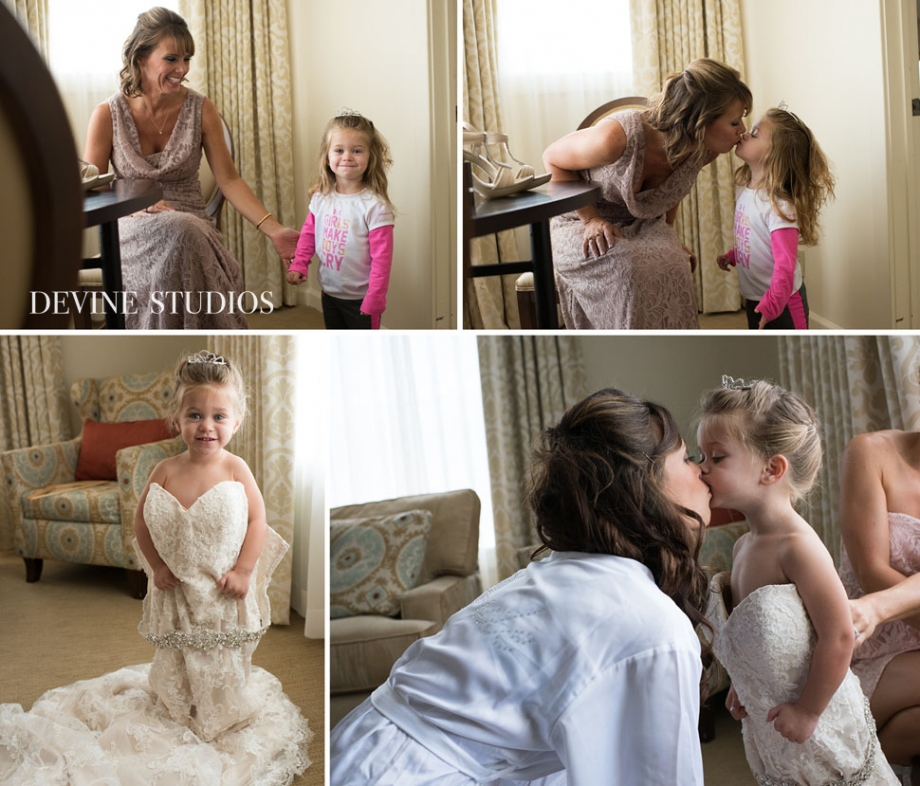 I thought it was so precious that they wanted a picture with Paisley in Sam's dress.  Then the kiss afterwards was priceless.  And of course she had to help Aunt Sam get into her dress 🙂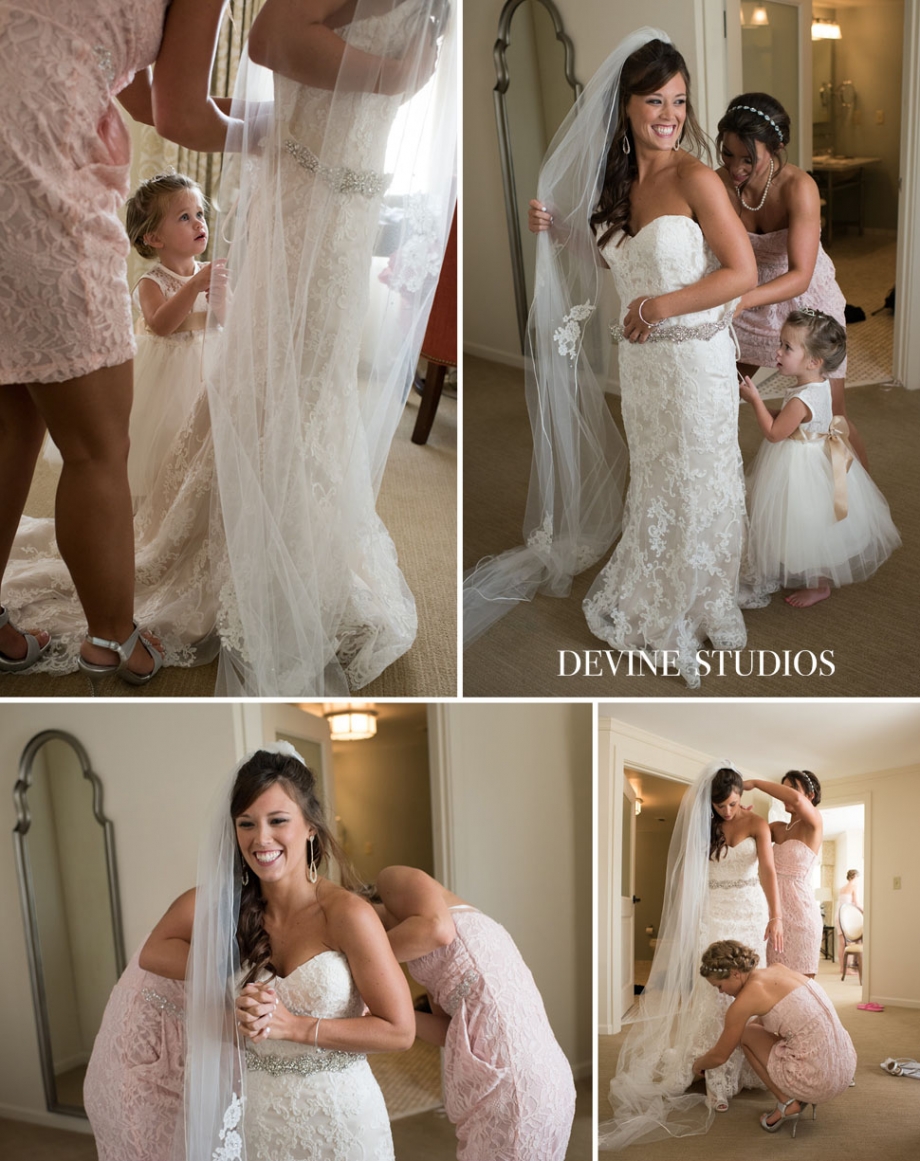 Whoa.  Who is this handsome guy?  Oh just the dashing groom 🙂

I love when the guys horse around with each other.

The library bar provided a pretty cool spot for a "cool dude" photo 🙂
Oh my word!  Isn't Sam just stunning!?!?

Time to get married!

Paisley made it all the way down the isle then realized she never dropped any of her petals!  Oh well she can make up for it now, lol 🙂

Happy tears!

A lot of laughter and emotion makes for a beautiful ceremony.

The Pastor knew them well and had plenty of fun things to say.  Which we thank him for, because those faces are priceless. 🙂

Mr. & Mrs!



They look amazing together!


I love those last two photos.  So sweet 🙂

The ballroom looked gorgeous!



I love all the laughter and snuggles during their first dance.

The speeches were pretty great and hilarious.  Good job guys!

We had to sneak out for some gorgeous sunset photos before the reception started booming.  I love this one below.  The light, the passion, the love.  They nailed it!




Who's red thong is that?  Oh, yes of course, it was the flower girl's.  And how dare the ring bearer try to steal it!

They needed a little alone time… so they snuck away in the elevator for a moment 🙂

Zach and Sam thank you so much for choosing us to capture and be a part of your beautiful wedding day.  It was so much fun getting to photograph the final wedding of the Fender girls!  Yay dads!  They are all someone else's problem now, lol.