Oh how I love fall weddings.  It isn't usually hot and the fall colors are simply gorgeous.  This couple is so sweet and so in love with each other.  Their joy is simply contagious!  Megan is a lover of photography as well and Dakota thought of the perfect way to propose to her.  Megan wanted a silhouette photo while they were on vacation at the beach.  She set up her camera on a tripod with a timer and after she hit the shutter button she walked back to Dakota as he knelt down on one knee and captured her own proposal!  How neat is that!?!?  I love that picture they got.  Way to go Dakota!  I hope you love the summary of their beautiful fall wedding day!
Friends and family can view and purchase images from there full wedding gallery HERE
She had his ring engraved with her own hand writing.  That was the first time I had every seen that.  I was pretty special 🙂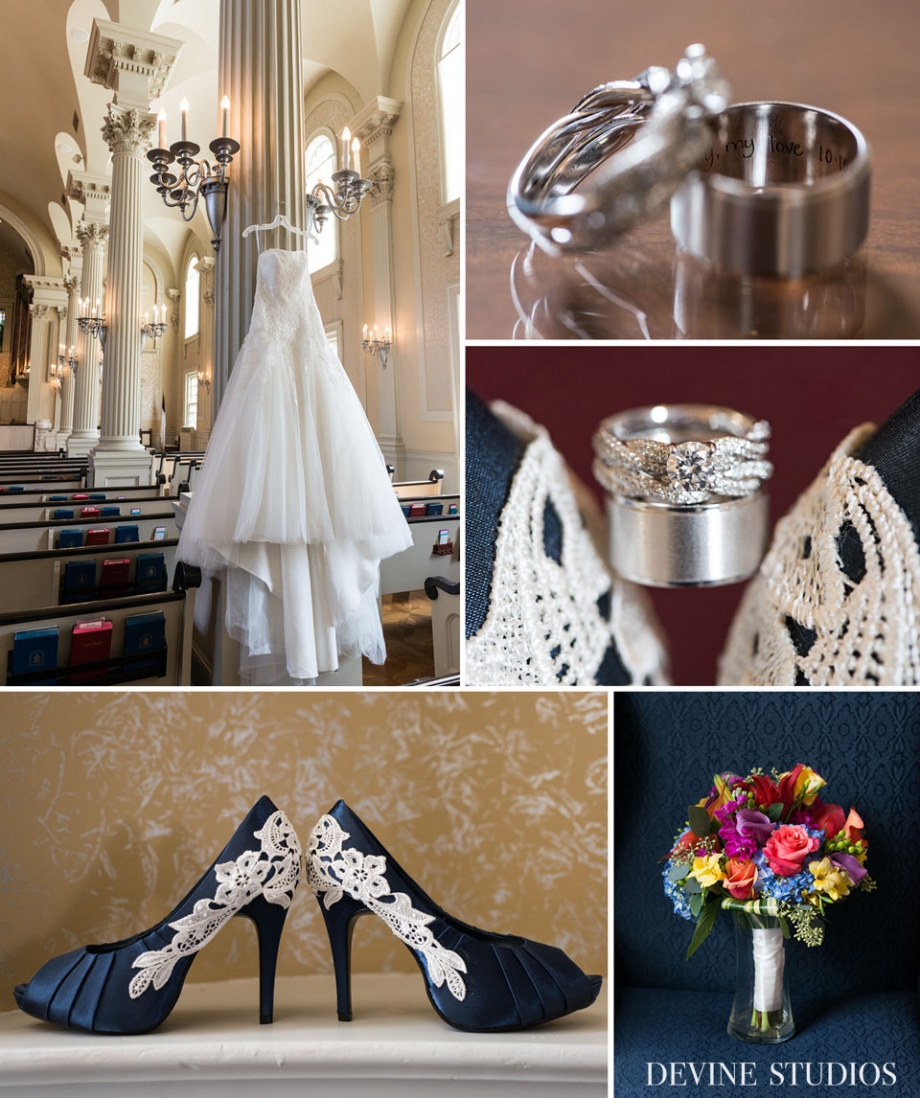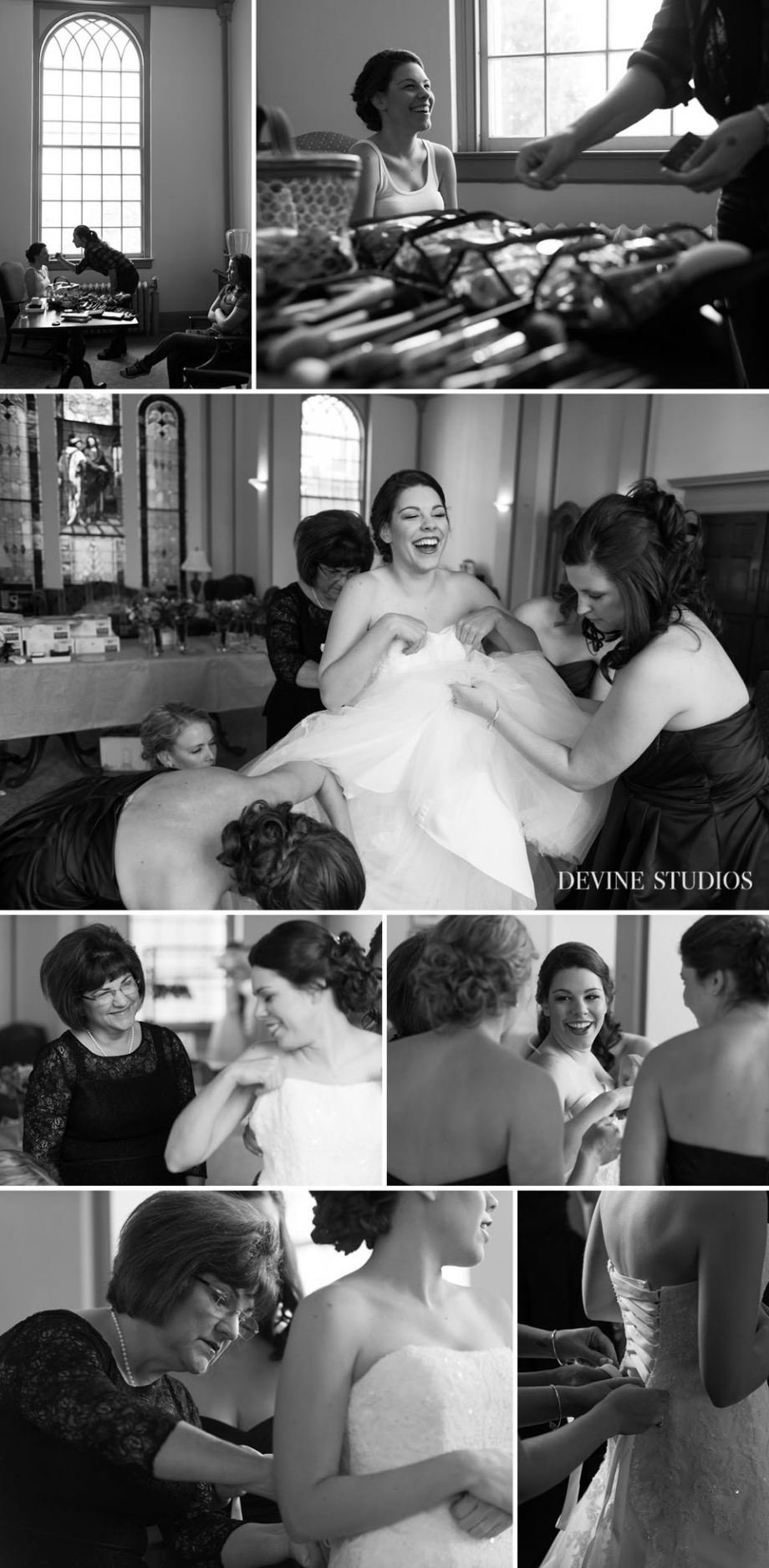 OMG those colorful fall flowers were perfect!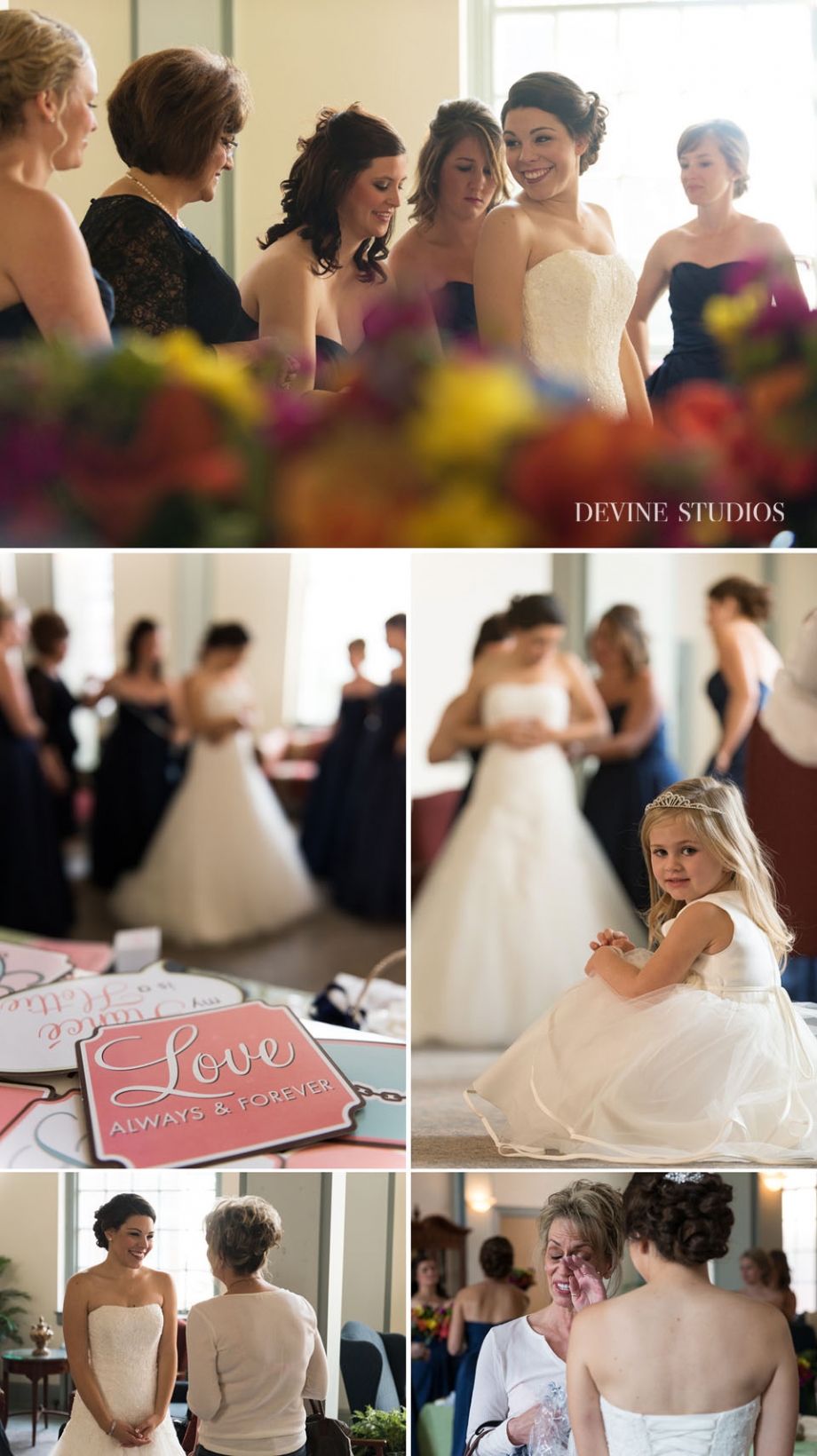 Silly men 🙂

Handsome men 🙂

Dakota looked rather dashing and the ladies looked beautiful!

Wow!  Megan looked radiant!

The church was gorgeous outside and in!  The colorful trees in the courtyard made for a perfect backdrop and I love the soft coloring of the inside of the church.

There were some really special moments while the bride was tucked away before the ceremony.

I love that one of her holding her father's hand 🙂

Will the ring bearers walk down the isle?  Will one of them have a meltdown?  Will the Groom cry or get emotional at seeing his bride for the first time?  I know you are dying to know!  

Ring bearers made it safety down the isle and the groom did get teary eyed.  How sweet 🙂

Such a beautiful church.

Married!

That staircase made for some really beautiful photos 🙂

Now time for awesome portraits of the bride and groom in that pretty church and in the gorgeous courtyard.

Aren't they adorable together?  I think so 🙂

Seriously!  That color!  Those gorgeous fall leaves look amazing.  The couple looks amazing!  AMAZING 🙂

More of the beautiful flowers and cake 

Her maid of honor got really emotional at the start of the speech.  It was super sweet. 

Oh the funny stories that will be shared during toasts 🙂  

Time to dance!

Lol, the ring bearer had a little bit of a diaper situation.  Don't worry buddy, we've all been there.


Megan wanted to end the night with a sparkler photo for her monthly photo theme 🙂  I am glad she had them with her I love the way this one turned out!
Congratulations Dakota & Megan!  Thank you so much for having us as your wedding photographers.  It was such a joy getting to witness all of the love and laughter and beautiful moments that unfolded on your day.