We are so excited to share this wedding with everyone!  We have been in business for over 10 years now and some of our past clients are all grown up and getting married.  We have known Kasey and her wonderful family since I was pregnant with our son Lucas, so about 7 years.  We first met them when we photographed Kasey for her high school senior portraits.  Then we got to work with them again a few years later when it was her sister Amy's turn to graduate.  Amy even babysat Lucas for us a few times.  So we were beyond excited and when Kasey asked us to photograph her wedding to Scott.   We hadn't met Scott, or Scotty or Scooter yet, but that was ok.  We knew if the King girls approved of him he was a good man 🙂  I mean he would have to be to land a kind, funny and gorgeous lady such as Kasey!  Scott was so sweet and funny and patient on their hot hot HOT June wedding day.  Their wedding and reception took place at the beautiful 1890 Event Space in Platte City.  I hope you enjoy the highlights of this beautiful couple's wedding day love story.
Friend and family can view the full gallery from their day HERE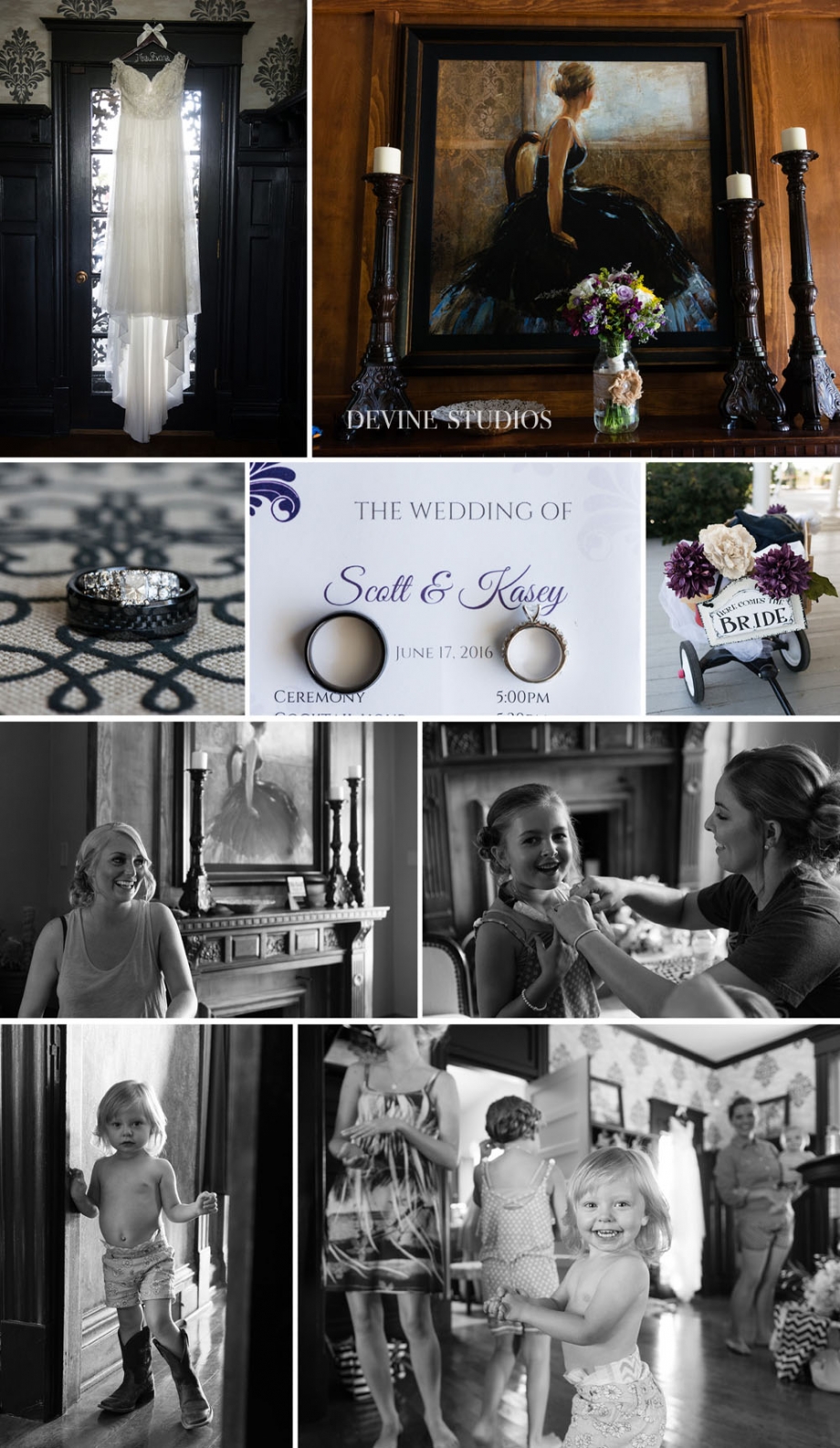 That little flower girl sure is something running around in her momma's cowgirl boots

Kasey looks stunning and the children are anxious to get this show on the road!
I love all the emotion his mother shows as she walks him down the aisle, watches the adorable children and then finally when her about to be daughter in law walks down the aisle.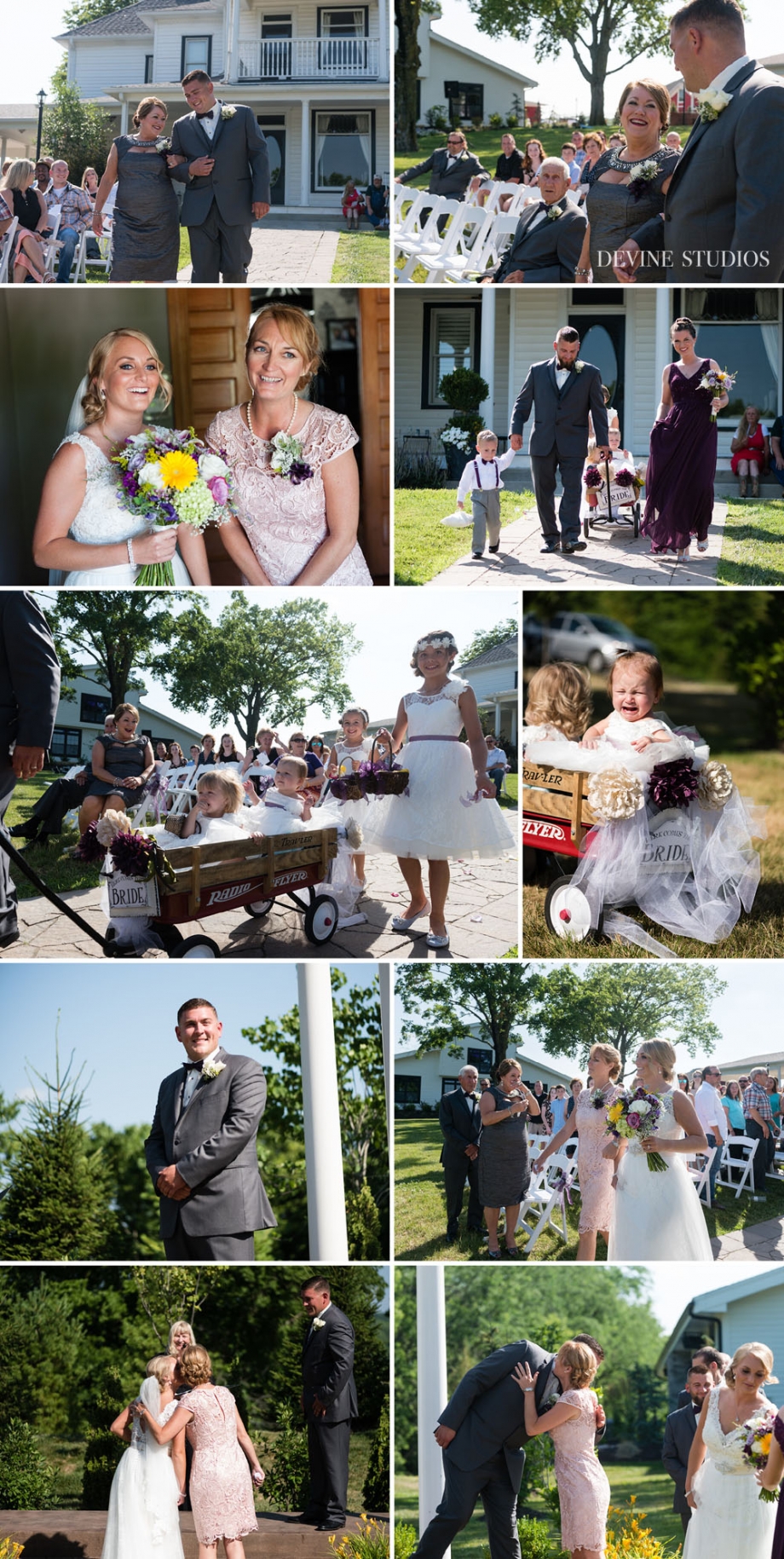 Such a beautiful space for an outdoor wedding!

They are so cute 🙂

Oh yeah.  They did it!  Made it through 100 degree heat and got hitched.  Woo hoo! Congratulations!

I love a beautiful white house with a wrap around porch, and flowers and sun!

Seriously!  They are just glowing.  What a good lookin couple!
Now let's party!

and dance…

and party!

And break for some gorgeous sunset pictures on the farm.

Thank you sun! Gorgeous!

Had to add a little light and get that gorgeous sky too.
Now back to the party!

What a fun day and night.  Congratulations Scott and Kasey.  Thank you so much for trusting in us to photograph such a special event.  We wish you all the best in your future together!