I am so excited to share this beautiful wedding we photographed for Brian and Haley.  The reason we ended up photographing their wedding was unfortunate for them at first, but it lead them to us so it all worked out in the end.  We had worked with Haley before and unfortunately Haley's already booked wedding photographer was closing his business and no longer responding to clients or showing up at their weddings 🙁  This is an unfortunate and extremely stressful situation for any bride and groom.  Luckily we were available for their wedding date and excited to travel to Salina to photograph their beautiful day!  This was the first time we met Brian, and we quickly found out he is such a caring, funny and kind man.  Haley is sweet, funny and very laid back and they make a perfect and quite stunning couple together.  It was so much fun hanging out with their bridal party and family.  I love the stunning portraits from the Salina Country Club and the sweet and intimate moments at the ceremony and reception.  There was also a lot of fun and dancing at the reception – My shutter finger was starting to get sore, lol 🙂   I am excited to share the highlights from their gorgeous wedding day!
Friends and family can view their full wedding gallery HERE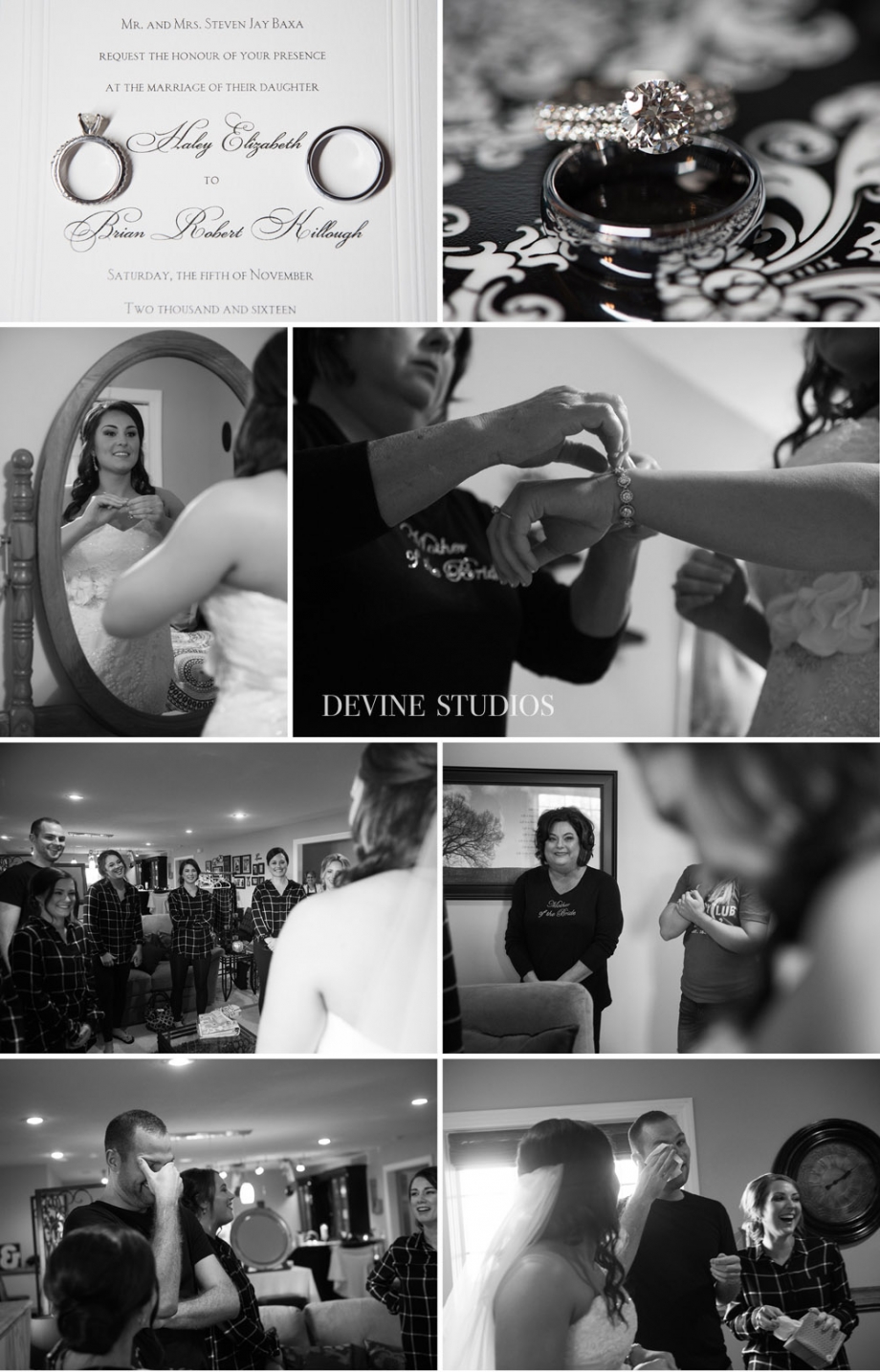 Aww, brother was so sweet when he saw his sister looking so beautiful.  He cried and then yelled at me to not take his picture, lol (he was joking of course – or at least that is what he told me 🙂
And then dad got a little emotional as well at seeing his beautiful daughter on her wedding day all dressed to go, but he didn't yell at me for taking his picture 🙂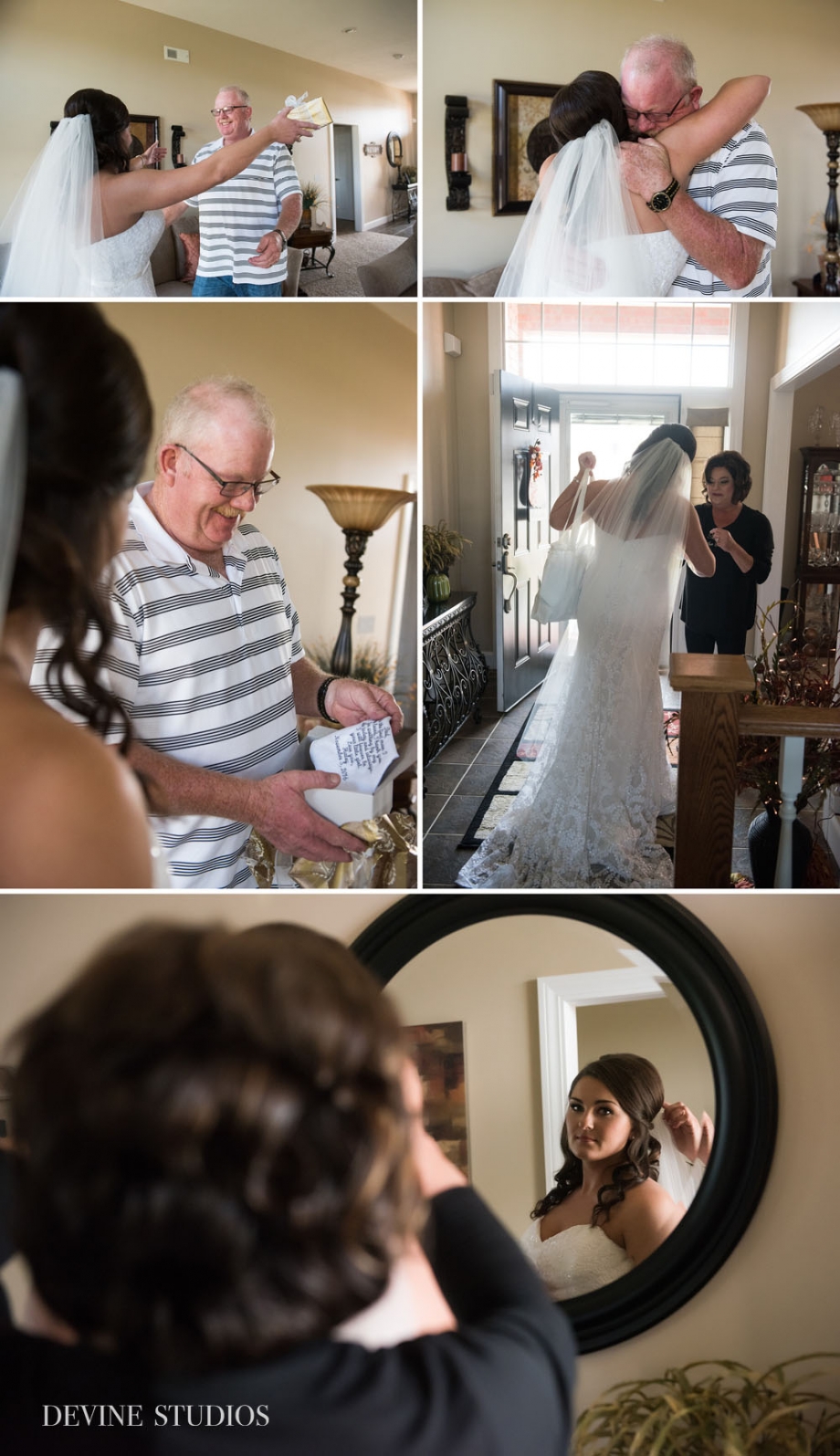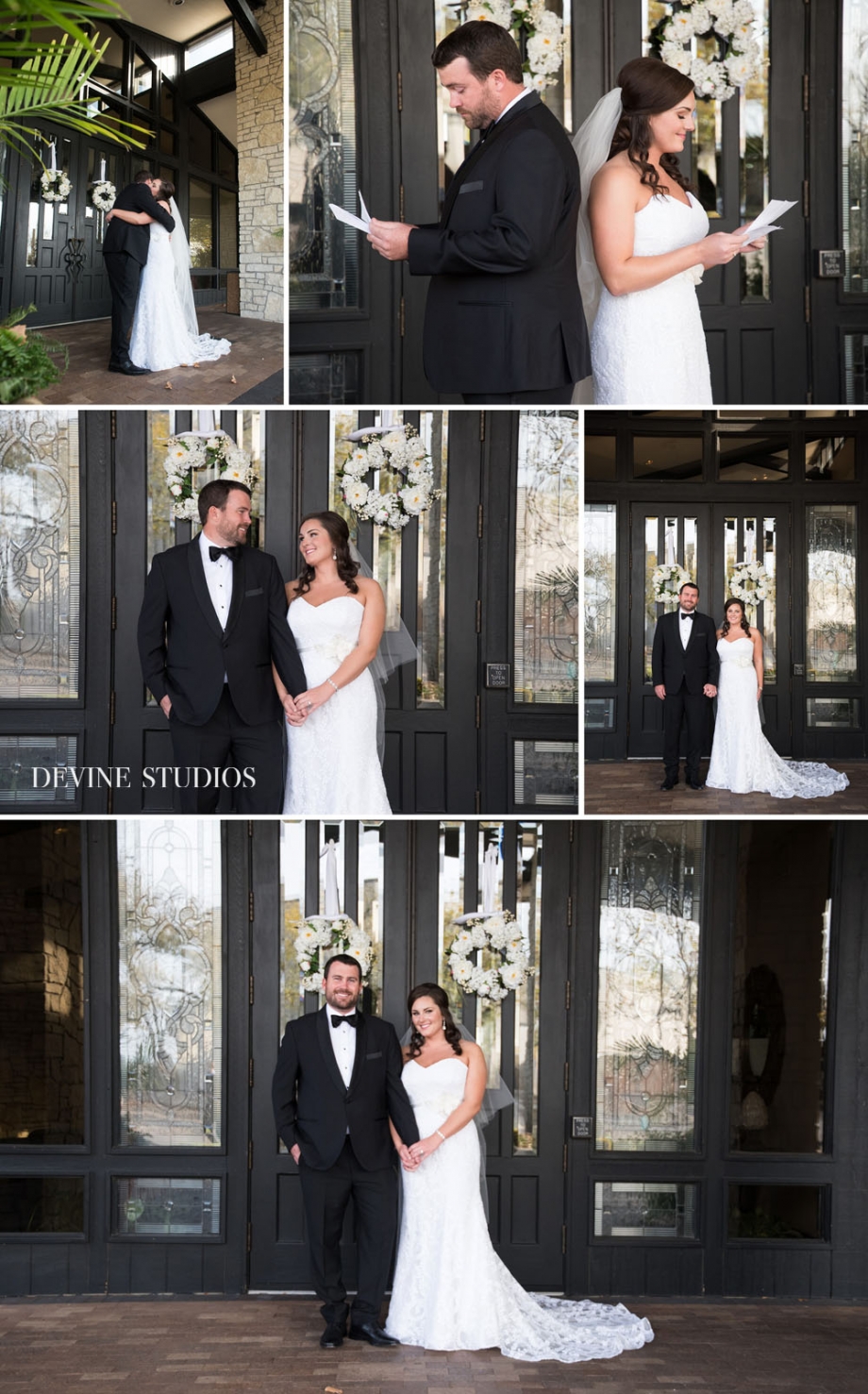 Seriously, they are one good looking couple!
Let's have some fun with the bridal party, while trying not to get hit with golf balls, lol.

This path was so gorgeous with the fall colors.  Yay for a nice day and beautiful scenery! Oh and a stunning couple!

Hey, hey good lookin!
I loved this little spot too.  The way the trees framed them and the sun hit their faces made me happy 🙂


Aww, so cute together 🙂

One last snuggle before they head to the church to get married!

Such a beautiful ceremony 🙂

Way to marry each other!
The reception space looked stunning 🙂 Time for some cake, toasts and dancing!


Both of the speeches were great and very special.  I love it when a man cries at special moments.

Beautiful emotion during the parent dances.
Now it's time to party!  Unleash the dance floor!


So much fun when dad got on the dance floor and boogied with his daughter 🙂

Thank you Brian and Haley for having us photograph your wedding.  It is always an honor to work with amazing people such as you guys.  We wish you all the best in your future together!