This is such a beautiful intimate wedding with just immediate family.  We got to take the time to photograph in so many beautiful places and end the night with a cozy dinner/reception at The American Restaurant, which made for some very unique pictures.  We started out at The Hilton President, to The Kauffman Center, to The Church of Immaculate Conception, to The Liberty Memorial and finally at The American.  We had so much fun photographing the love and joy within this couple and their families.  I hope you enjoy the highlights from Greg and Melissa's special wedding day.
Friends and family can view their full online gallery HERE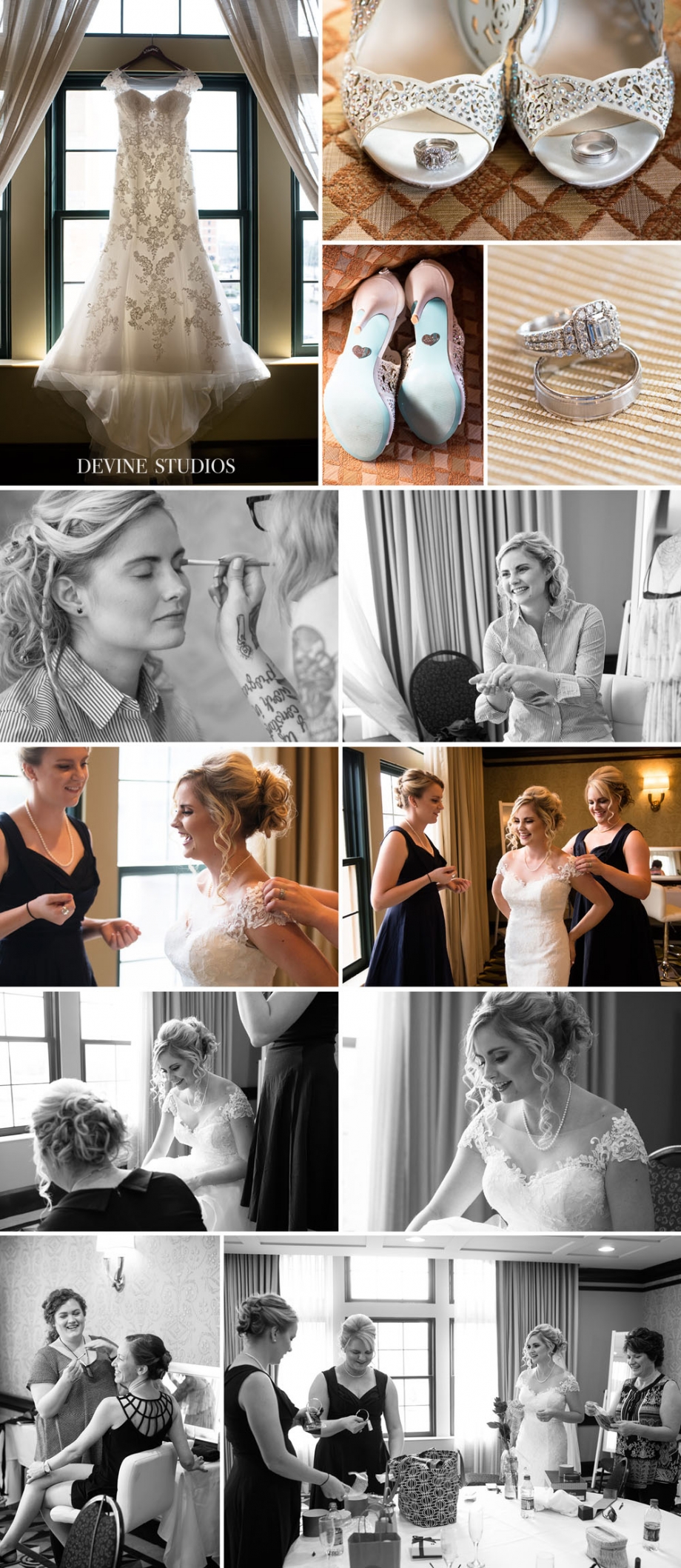 Seriously. Melissa is so stinkin cute!  And pretty 🙂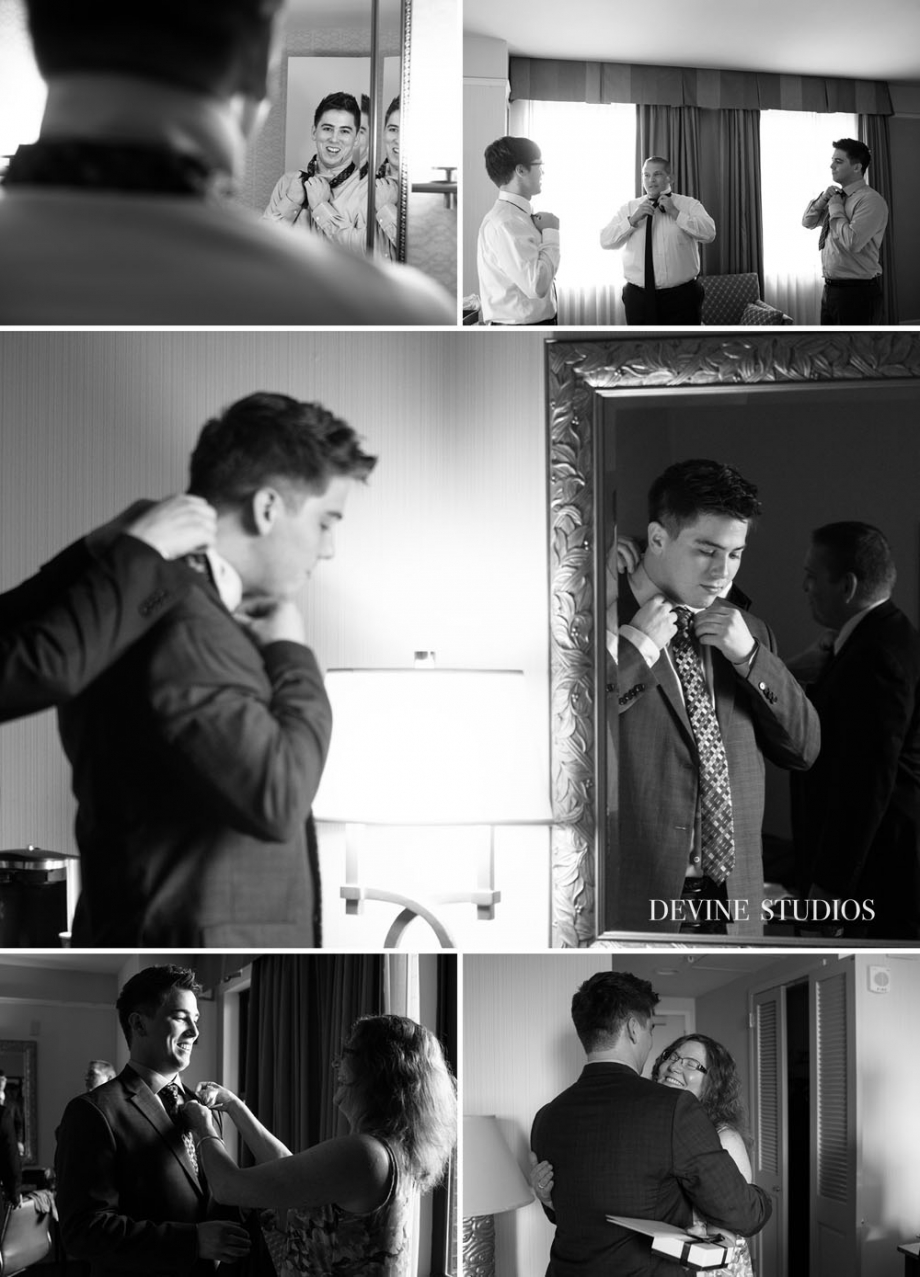 Greg is pretty adorable and handsome as well.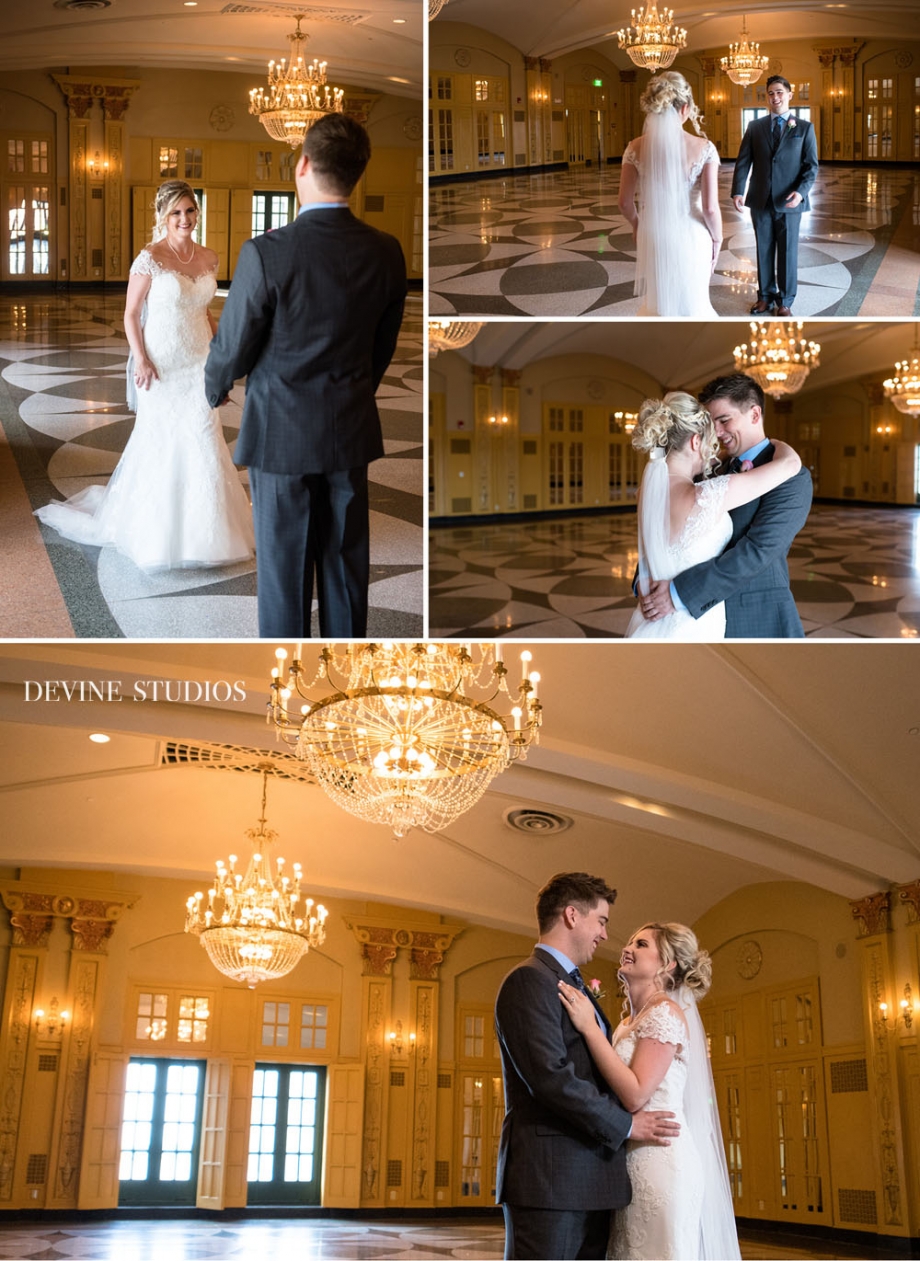 I loved getting to do their first look in The President Hotel's Ballroom.  It is gorgeous!  I also love how even though we pinned in her veil it immediately got pulled out when Greg grabbed her to pull her in.  He quickly learned the rule of the day – "Hands under the veil!"

"Come on baby, let's dance!"

Never miss the opportunity for a cool mirror shot 🙂

Lol, their bridal party was all family and they were quite fun. 

How adorable are they?  Extremely, I would say!

Way to work it Melissa!

I loved the light where the bride was awaiting the ceremony and the extra special moments with her father made.

Lots of smiles and laughter during their beautiful ceremony.

One of my favorite ceremony "exit" pictures.  

And back to that gorgeous room and light! Next stop… gorgeous portraits at Liberty memorial.

The sky was amazing so we had to take advantage of off the camera flash and nail these shots!

I love this tender moment.  

This Cinderella didn't leave her shoe behind, she had her prince take them off and carry them for her 🙂

Seriously in love with that first shot with that gorgeous ceiling in The American Restaurant and the twilight sky. 

Greg's got some moves.  Way to dip your lady!

The laughs and faces during the speeches were amazing.  Good job to all who gave a speech.

Thank you again Melissa and Greg and to both of your families for having us there to photograph your special day.  We wish you all the best in your future together!