I am so excited to share this beautiful fall wedding at Peeper Ranch.  Not only did we get to work with an awesome couple and bridal party we also got to work with 2 of our favorite people in and out of the wedding industry – Christine Darden with Celebrations of Love and DJ Fernando!  What a blast this day was!  After their gorgeous ceremony we stopped by Shawnee Mission's beautiful park for some of my favorite bride and groom photos ever 🙂  I hope you enjoy the highlights from their day.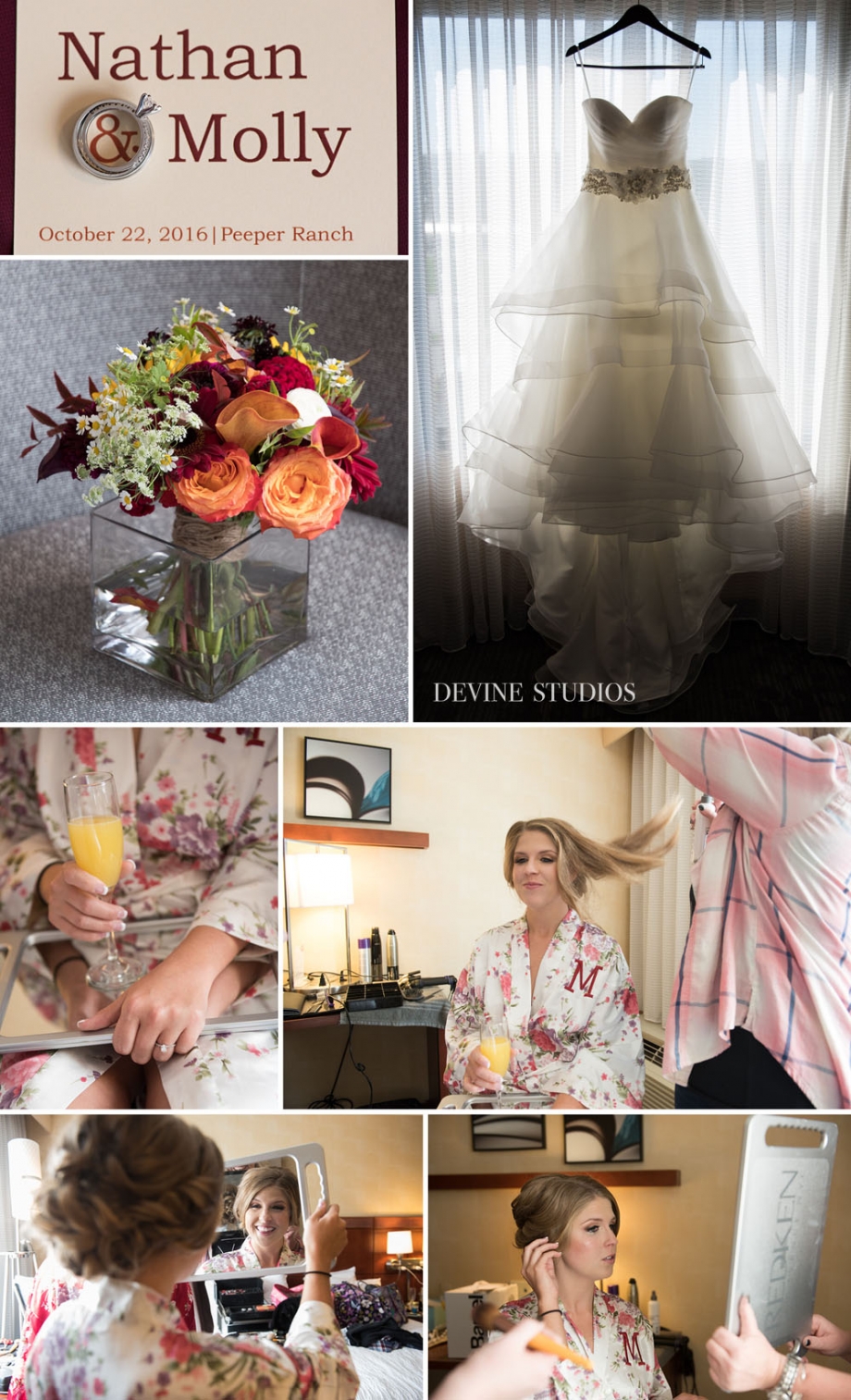 The girls were ready to go in their beautiful matching robes.  They just needed a bride to snuggle next to 🙂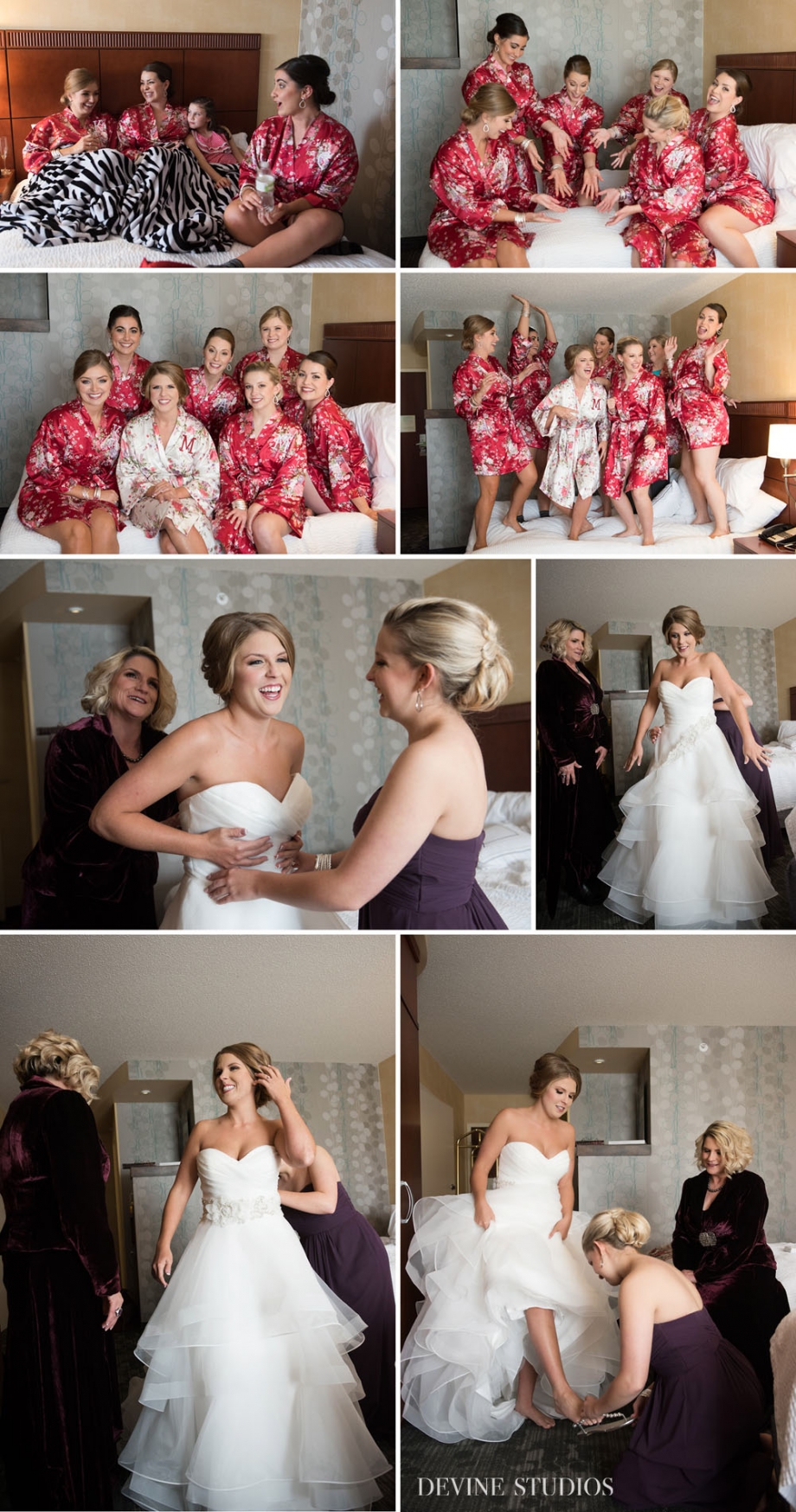 Yay!  Molly looks so stunning in her dress.  And I think all of her ladies would agree 🙂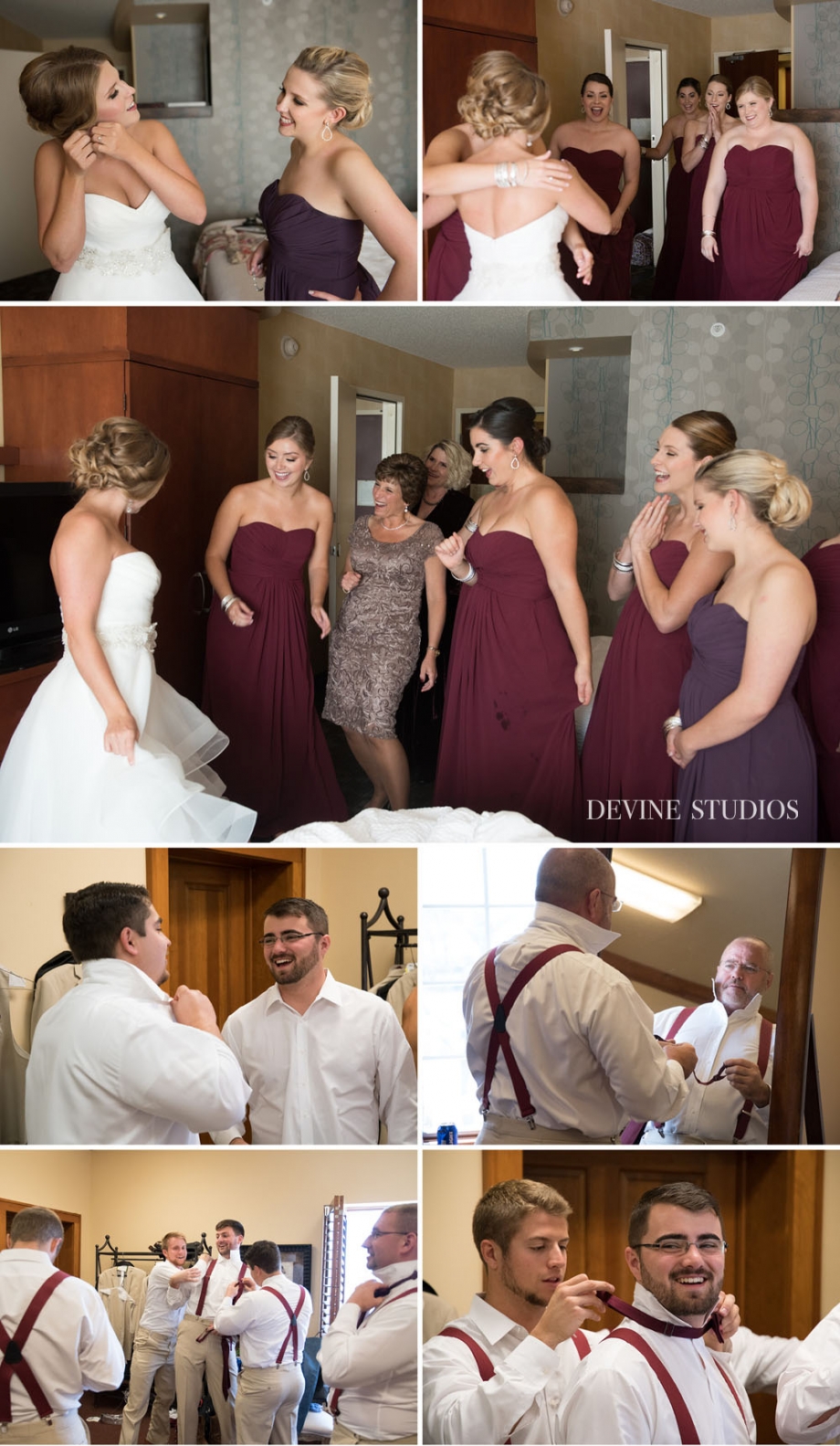 Now that is one handsome groom excited to see his beautiful bride!

Their colors and flowers looked amazing against the fall colors and beautiful white gazebo.

Seriously.  That is one good looking couple!

Precious.

Gotta love fun candid moments 🙂

The reception area is all decorated and ready for after the ceremony.  Time to relax and play for a little bit before we get this show on the road.

I love Nathan's reaction to his bride even though he has already seen her.  He is so happy to see her walking down the aisle to become his wife.

Now off to Shawnee Mission Park for those gorgeous photos!

Fun and beautiful bridge shot with the bridal party and of course one of just the bride and groom.

Oh man.  That sun started hitting that magical time where everything gets all gold and glowy!

I just love how the light was hitting them and the trees.  Favorite!

Time for speeches, cake cutting and dancing.  Lots and lots of dancing!

So many fun angles to shoot from at this venue 🙂




Lol. "Um where did the giraffe come from?"
Congratulations again Nathan and Molly.  I know your future holds lots of happy and fun memories.  We wish you the best!