I am so excited to share these beautiful images from Kendall and Danielle's very special wedding day.  I love being able to see our couple's stories and relationships with their friends and families.  Spending the day with Kendall and Danielle reminds you of how God works to bless you and guide you in your life.  Though life is never without it's struggles there are always blessings to be found.  Finding each other is one of the blessings that God bestowed upon Kendall and Danielle.  These two have already been through some tough times and where able to support each other and come out even stronger and more in love.  They are such a compliment to each other and both of them surround themselves with great people.  Their families are loving, kind and so much fun.  I hope you enjoy the highlights from this beautiful day!
Friends and family can view their full gallery of images HERE
All the details are ready and look so gorgeous.  That dress is going to be even more beautiful on her.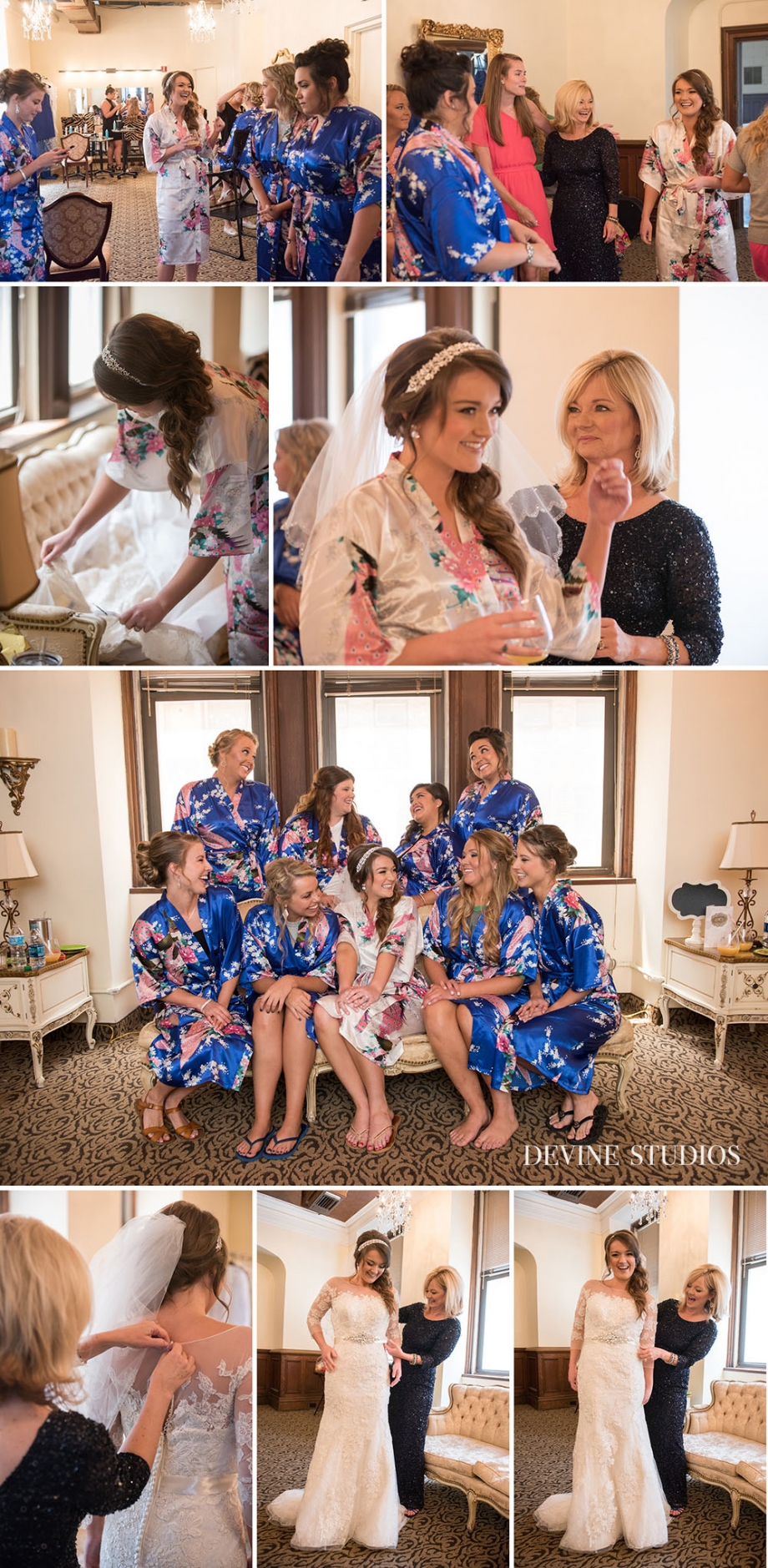 I love the relationship mother and daughter have.
All buttoned in the dress, time to go get that groom!
Just beautiful together 🙂  Kendall is pretty handsome, but Danielle is just radiant!  

Some beautiful shots with greenery in the background and now we head off to The Kauffman Center for some gorgeous Kansas City Architecture.

The Kansas City I'm so in Love wall is a perfect statement.  So in love with each other and in love with Kansas City 🙂
Hey hey party bus… lets roll!

"Hey honey, could you be a doll and carry my dress for me?"  Real men aren't afraid to help with the dress or hold flowers when needed 🙂
Now excuse us while we photographer geek out on taking pictures of this gorgeous bride.  I don't think the groom minded the break 🙂


Kendall happily joins back in for some gorgeous shots in this beautiful ballroom.
Time for the ceremony.

I love the precious moments between father and daughter before the ceremony.

The flowers at the altar look amazing.
Seriously, how cute are they?  Look at those sweet interactions during the ceremony.  I love it!

Woot! Woot!  They are married!
Rooftop pics!

Thanks Mother Nature for the beautiful blue sky 🙂
The room is all set for the reception and it looks gorgeous!


Everyones' speeches where lovely but her father's was definitely a heartfelt, tear jerking joyful good time.
I just love this first dance image 🙂 

Let's toss this bouquet and party!

Then finish the night off with some gorgeous night time street photos.  Thanks again Mother Nature.  That little bit of rain made for some nice reflective puddles 🙂

Thank you Kendall and Danielle (and your families) for trusting in us to capture your beautiful day.  We feel very blessed to be able to capture such important memories for amazing people like you.  Congratulations and enjoy all the love and happiness your future is going to hold.