I am so excited to share this beautiful and freaking funtabulous wedding!  Bobbi and Alison are absolute gems to be around.  They are so genuine, kind, loyal, charming and funny.  We quickly noticed that after meeting with them and working with them during their engagement session.  Alison is Bobbi's Queen- and he treats her like one.  Not like some deity on a pedestal to be worshipped, but a  Queen who is elegant, poised, intelligent and kind and can hold down the kingdom on her own if she needed to.  She is also as gorgeous as Queen B herself (watch out Beyonce!) He takes care of her, loves her and respects her.  And Bobbi is her King – handsome, kind, intelligent and loyal.  She loves him deeply, respects him and always has his back.  It is always beautiful to see the depths of love people share for each other during their wedding day.  When people have such good hearts like the two of them you just feel it in your own heart, and you see it reflected back in the people around them. They would do anything for their friends and family and in turn they would do anything for them.  They had me smiling and laughing all day!  With their amazing wedding planning team, Graceful Designs from Virginia, and their hair and makeup squad from when they lived in D.C., it was just an awesome day!  They had friends and family from all over.  From Washington D.C., Virginia, New York, California, Georgia, to Florida they all gathered to Kansas City (where the bride is from) to share this special day with them.  I hope you enjoy the highlights and catch at least a glimpse of the amazing love and camaraderie we saw that day 🙂
(Please forgive any spelling or grammatical errors- it was never my strong suit :))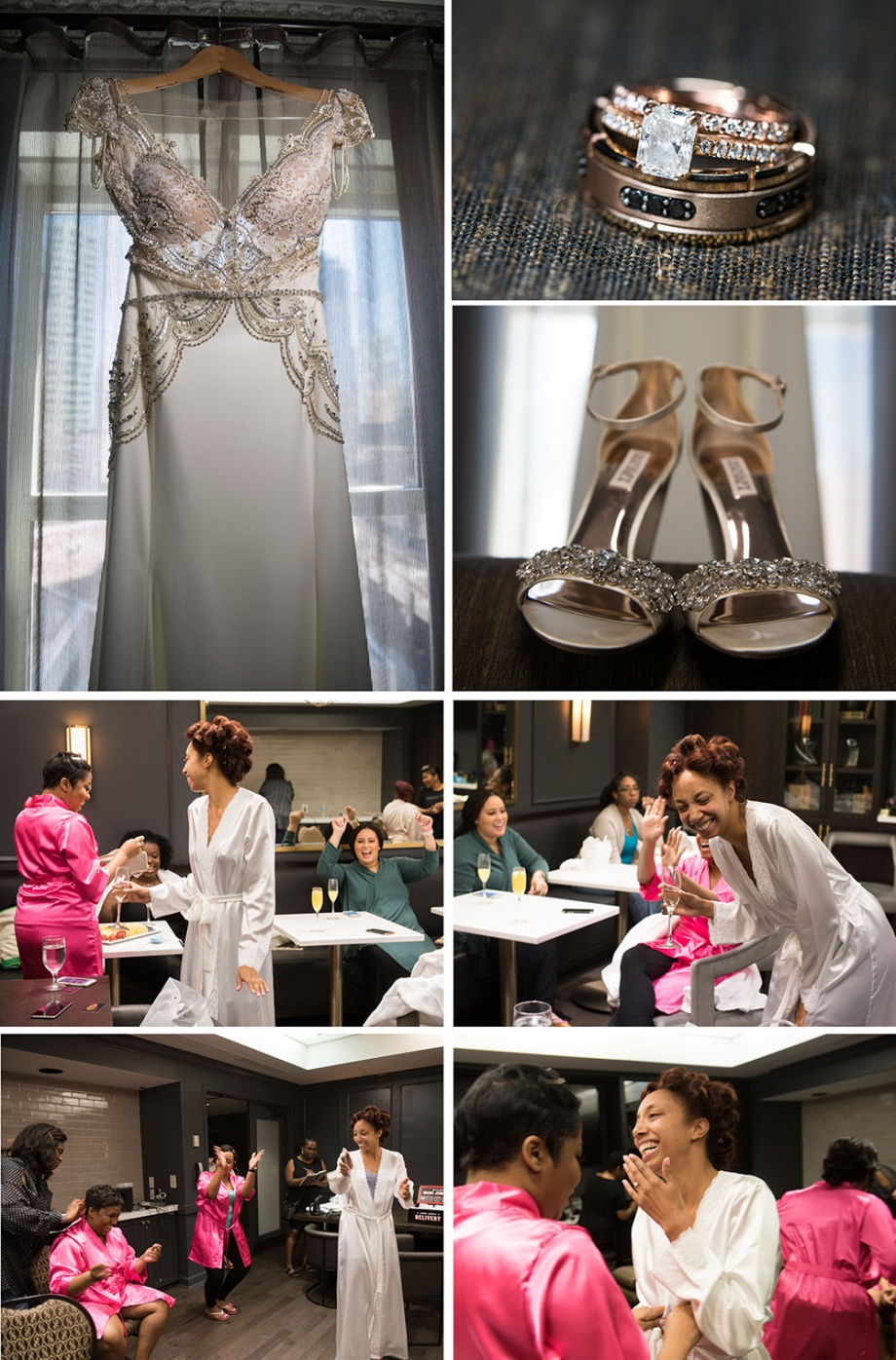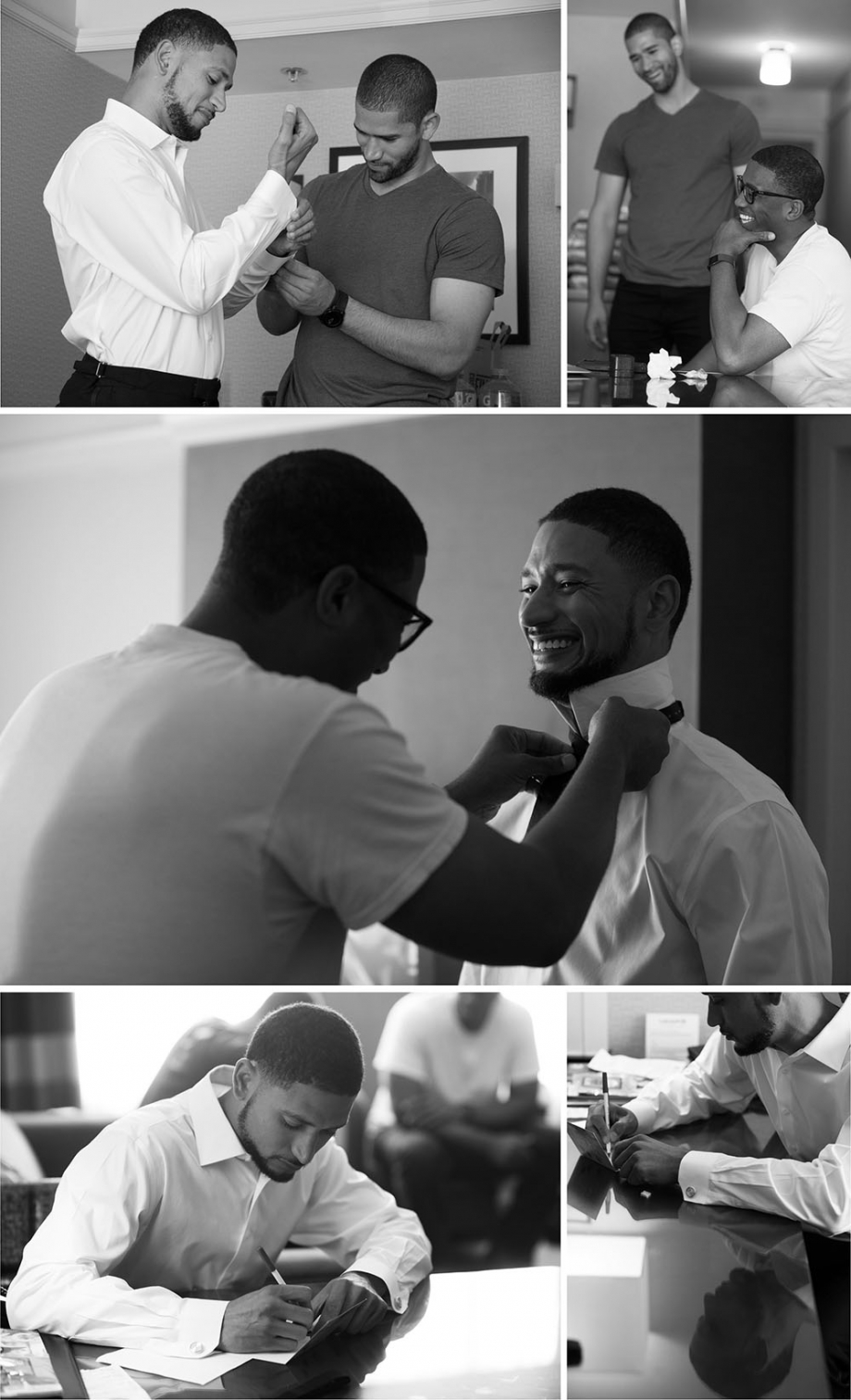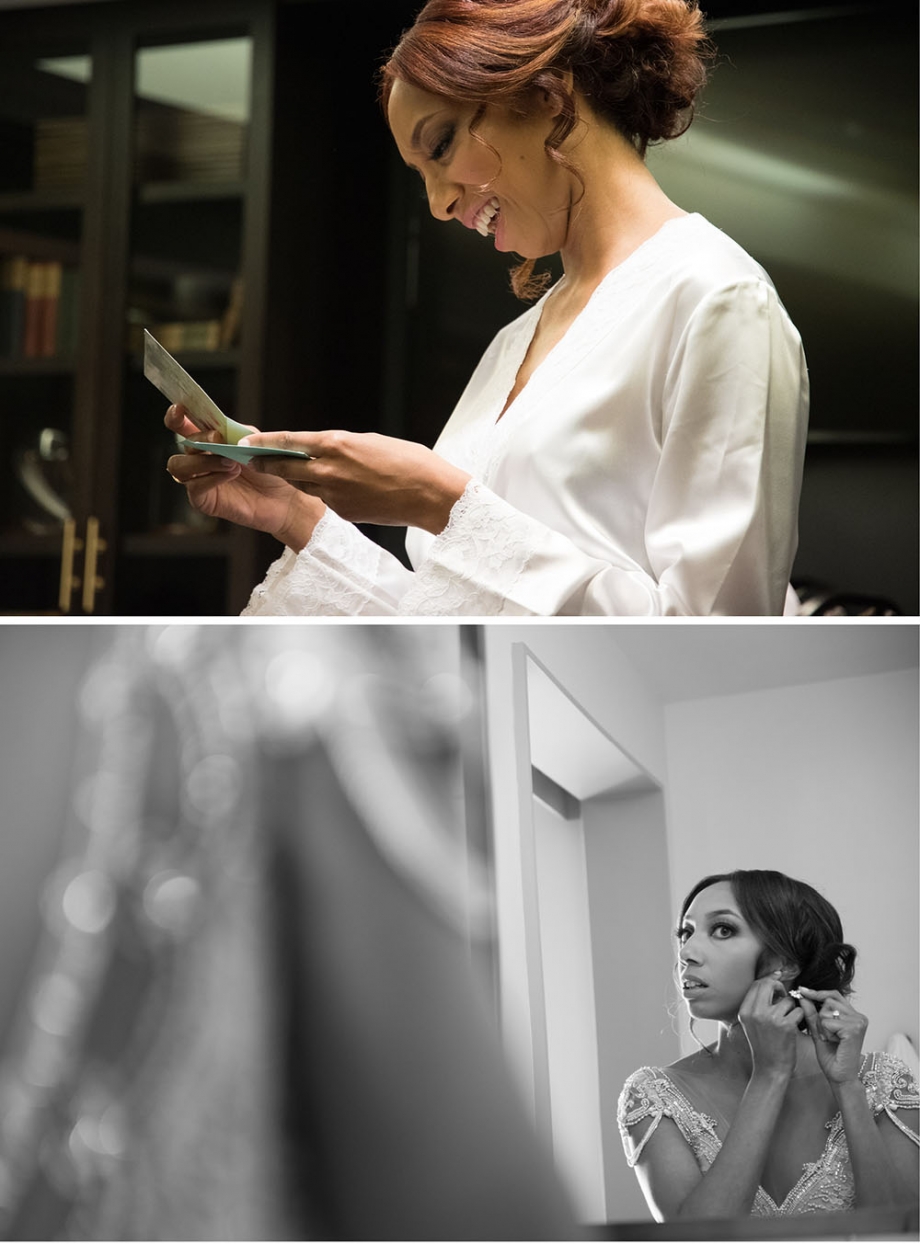 I don't know how she found a dress as beautiful and elegant as she is, but wow oh wow, did she ever!  Alison you are so gorgeous! (Bobbi you are gorgeous too, but we all know Alison stole the show that day 🙂

Working all that beautiful window light and fun decor at The Hotel Phillips



Bobbi and his son are so handsome together 🙂

Such sweet moments with her brother before they walked down the isle.  And the groom's face was to die for when he saw his bride for the first time that day.


Lot's of laughter and happy tears. 

They tied the knot!  Literally 🙂 

They did in fact kiss, and we have it on camera, but even more precious was how quickly he just wanted to hold her and not let go.  

And now we are going to flood your eyes with beautiful rooftop portraits from The Brass on Baltimore of this ridiculously good looking couple 🙂



Stay tuned after some reception fun for some gorgeous sunset photos.  

Alison tossed the veil, bustled her dress and let her hair down for some party time!



Seriously!  I can't handle the amazing view, the sunlight and how good they look together!  Love it 🙂



The speeches were on point.  Just enough poking fun at and plenty of love and sentiment.  Bobbi, your faces are the best, lol 🙂


Now that is one heck of a rooftop party!

Bobbi and Alison,
We are so blessed to not only have been a part of your wedding day but also to have gotten to know you.  I know your future together will be amazing, because you will make it amazing for each other!  To everyone involved in the wedding thank you for welcoming us and making the day so much fun to photograph and be a part of.  You rock!